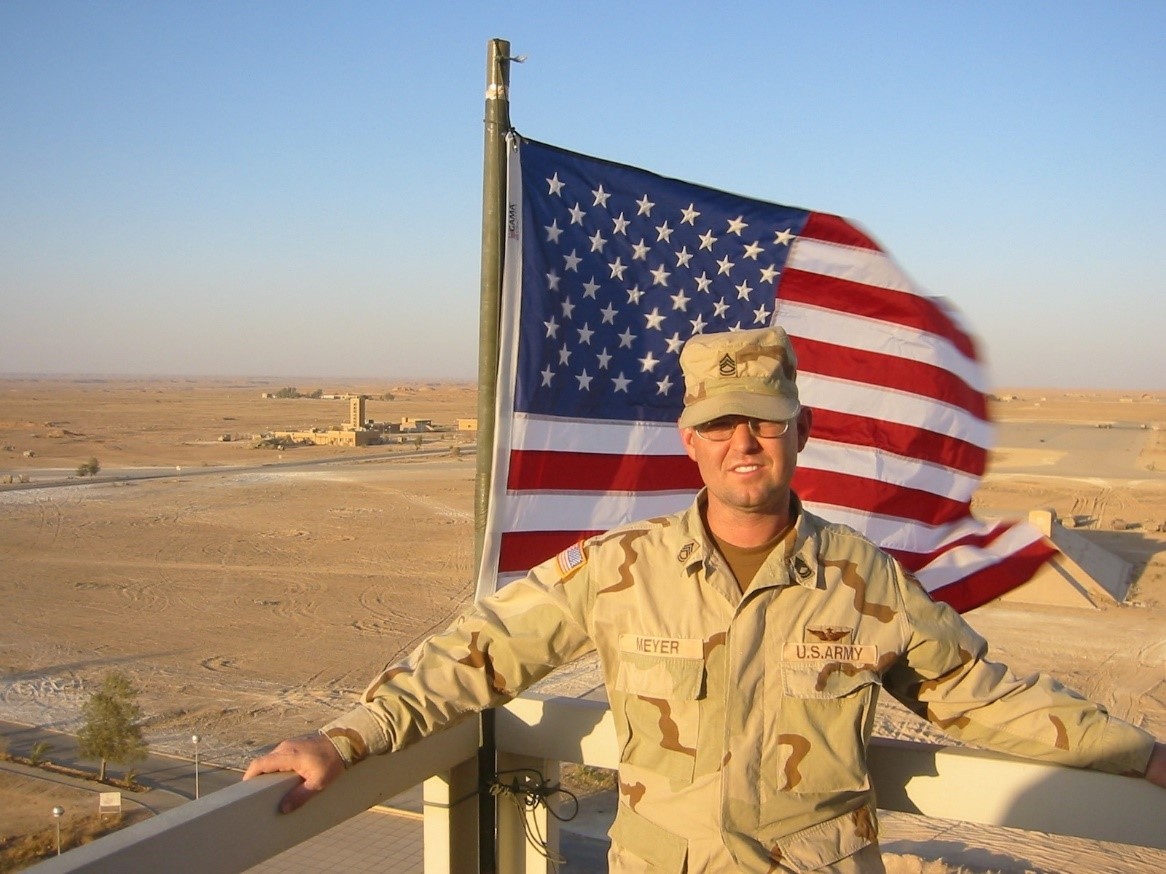 "Just because you retire from the military, that doesn't mean you leave it behind," said John Meyer, Army veteran and senior correctional officer at CoreCivic's Red Rock Correctional Center in Eloy, Arizona.
And it's easy to see that this sentiment is at the heart of all he does.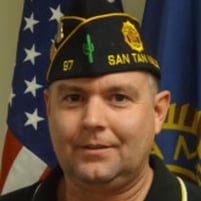 Meyer's military career of almost 22 years included collaborating with various law enforcement agencies throughout the state of Arizona as an Intelligence Analyst with the Joint Counter Narcotics-Terrorism Task Force. His wartime mission was as an Army Air Traffic Controller during Operation Joint Forge in Bosnia in 1999 and Operation Iraqi Freedom in 2003, ensuring the safe return of personnel.
Nowadays, when he is not on duty at Red Rock, you can usually find him at the San Tan Valley Veteran Center. Meyer, along with six other veterans from the local American Legion post, created the non-profit organization, which received its 501(C)(3) status in 2020. They saw the need, in this rural area, for a place that veterans could call their own and where they could go for help with paperwork (the regional offices of the Department of Veterans Affairs (VA) are an hour's drive away and many older veterans are unversed in navigating the digital world). The need was especially apparent during COVID, Meyer said.
Volunteers at the center have years of combined experience working with government forms and have developed strong channels of communication with the VA. Their primary goal is to help veterans and their families obtain benefits and services, earned through their military service, from the VA and other government agencies. They can often make veterans aware of benefits they didn't even realize were available to them, and connect them with additional resources. This assistance is provided free of charge to veterans, with funding coming from Bingo games hosted at the center that are open to the public, as well as money from grants. Meyer also stressed the importance of just giving people a place to go and talk to others who understand them, their issues and concerns, noting the special bond that exists between veterans.
He feels this same strong connection with the veteran staff members and residents he encounters in his role with CoreCivic.
"To me, whether he's in a white uniform or an orange jumpsuit, the core of that person is still a veteran. What's the difference—except that maybe he made one bad choice, and maybe if he'd had a better support system, like I had, he wouldn't have ended up where he did," said Meyer.
Red Rock is one of several facilities where CoreCivic has implemented a dedicated housing unit, called the veterans pod, for residents who have served in the U.S. military. Understanding that criminal behaviors in the veteran population can often be linked to complicated hardships such as combat-related trauma, CoreCivic provides them with veteran-specific and rehabilitative support to help them find a better path forward upon release. The staff at these pods are often veterans themselves, which helps build camaraderie and mutual understanding between residents and staff.
Yet another way in which Meyer gives his time to veterans is by helping to maintain the final resting places of those who have served before him. A few years ago, while attending a funeral in the small mining town of Superior, Arizona, he noticed some veterans' graves nearby. The plots were covered in weeds and the bronze markers had become discolored and hard to read from the desert sun beating down on them. So, he figured out a way to safely restore the markers using fine sandpaper, and then protect them with a nice coat of wax.
"It takes a good hour to restore one," he said. "But honestly, I use it for therapy, because, after all, it's a quiet place. And sometimes you can google the name and find out a lot about that person."
Meyer has restored countless markers since then, honoring that bond that endures even beyond death.