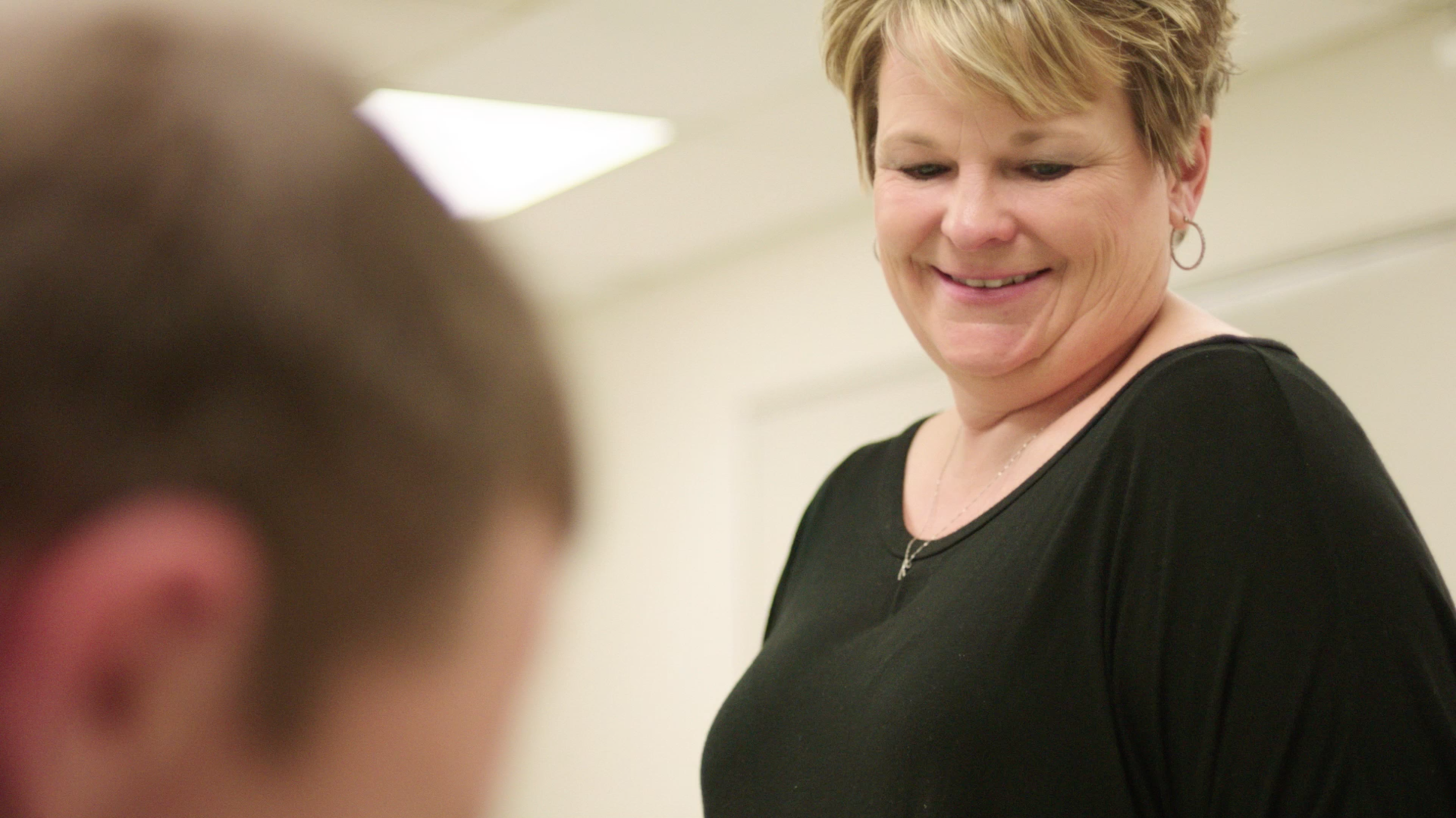 In a politically-charged environment, our role can often be mischaracterized and misunderstood. At the heart of our company is a commitment to helping people. We do this by providing safe environments and life-changing programs. Below are the facts about what our company does and doesn't do in relation to facility operations, immigrant detention and more.
What We Do
We help reduce recidivism
Today, about 2.2 million people are incarcerated in the U.S., according to the Bureau of Justice Statistics. About 95 percent will be released, yet nearly half will end up in prison again within three years. About 55 percent end up back in prison within five years.
We believe that's unacceptable. That's why we make successful reentry a day-one priority at every one of our facilities. We also offer transformative programming for inmates that includes educational, reentry, treatment and behavioral, and chaplaincy and religious services, as well as victim impact programming.
We help the federal government meet rapidly changing immigration detention needs
The U.S. is facing an unprecedented humanitarian crisis. The government has neither the facilities nor the flexibility to manage the scale and volatility of its detention needs alone. We provide the ability to open and close facilities as needed to meet these needs. That's why private contractors are such an important option for the federal government, in addition to its own publicly-run facilities.
CoreCivic is key in providing safe, humane living conditions for detained people. We ensure those in our care have access to three nutritious meals a day, legal counsel, recreation, faith-based programming and any other needs they may have.
For example, we provide care for mothers and their children at our South Texas Family Residential Center, which was established in 2014 by the Obama administration in response to a humanitarian crisis on our southwest border. Families at the facility have freedom of movement throughout the day; comprehensive medical, dental and mental health care; educational instruction for pre-K through 12th grade; indoor and outdoor recreation areas; a library with internet access; two chapels; and many other features designed to meet their unique needs.
We have partnered with every presidential administration for more than 35 years to operate safe, humane, appropriate facilities. We are subject to multiple levels of oversight, including regular review and audit processes and onsite monitoring, and there are currently more than 500 Immigration and Customs Enforcement (ICE) officials assigned to our 10 ICE-contracted facilities.
RELATED: The Facts About CoreCivic's Role in Immigration
What We Don't Do
We don't house unaccompanied minors or enforce immigration laws
We don't provide housing for any children who aren't under the supervision of a parent. We also don't operate shelters for unaccompanied minors, nor do we operate border patrol facilities. In fact, we don't provide any services now that we didn't provide under the Obama administration.
We don't enforce immigration laws, arrest anyone who may be in violation of immigration laws or have any say whatsoever in an individual's deportation or release. We don't know the circumstances of individuals when they are placed in our care. Our responsibility is simply to care for them respectfully and humanely while they receive the legal due process they're entitled to.
While medical care is available, we don't provide the health care in the majority of our immigration facilities. In most cases, comprehensive medical, mental health and dental care is provided by the ICE Health Services Corps.
We don't drive up incarceration or detention rates
CoreCivic does not lobby for or against criminal sentencing or immigration detention policies, nor do we seek to drive up incarceration or detention rates in any way. In fact, private facilities only house about 8 percent of all inmates nationally. This is a longstanding, zero-tolerance company policy, and it applies both internally and to external government relations professionals working on our behalf at any level of government.
We also don't lock our government partners into contracts that can't be easily modified or canceled with little notice. Fewer than half our contracts have occupancy guarantees, the purpose of which is to allow government partners access to guaranteed capacity. These types of contracts do not require a fixed population, and they typically contain explicit provisions allowing our government partners to terminate the agreement if the capacity isn't needed.
We don't cut corners or operate without government oversight
We don't cut corners on care, staff or training, which meets, and in many cases exceeds, our government counterparts' standards.
We don't operate without direct government supervision at our facilities. Instead, we receive continuous monitoring and feedback from our government partners at all levels.
We don't interfere with anyone's access to health care, which is delivered by licensed providers following professional standards and requirements set by our government partners and independent accrediting agencies such as the American Correctional Association and the National Commission on Correctional Health Care.
These are just a few of the issues that are often misrepresented in relation to our company. Explore our website to learn more about what we do and what we don't do and the important role we play in helping government better the public good.