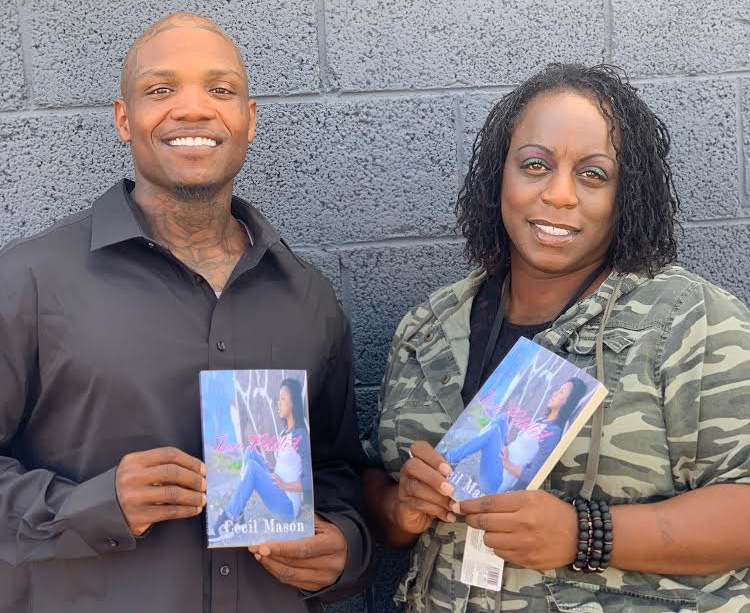 CoreCivic Community facility's creative writing class helps resident publish his first book
While 30-year-old Cecil Mason has always been interested in writing, his passion finally blossomed during a five-week creative writing course this past spring.

The class, offered by Case Manager Rasheda Smith, took place for an hour every Thursday evening at CoreCivic Community's Columbine Facility in Denver, Colorado, where Mason was almost finished serving the final months of a nine-year prison sentence. He heard about the class from other residents and wanted to give it a try.
The result is a 248-page novel titled "Love Related," which is available through Kindle and Amazon. It's a fictionalized account of Mason's own life that examines what it would be like to reconnect with his former girlfriend after leaving prison, and how it would feel to balance freedom and work while trying to avoid negative influences from the past.
The book's protagonist, Lamar, soon discovers the girl he once loved is a different person than the one he knew as a teenager. Ultimately, the two aren't able to recapture their romance – a reflection of Mason's real-life experience. "I tried and it didn't work out, and I'm OK with that," he said.
For Mason, the book's subject is especially poignant because he's spent half his life in correctional settings, starting in the juvenile system at age 15. Even so, he said he always loved writing and often spent time working on poems, short stories and drawings. He even wrote a couple of books before "Love Related," but wasn't sure how they would be received if he ever attempted to publish them.
By taking Smith's class, Mason was trying to gauge what might resonate with readers and learn how to become a published author. A love story – even one that ultimately doesn't succeed – seemed like a good place to begin.
"There's good, there's bad, there's ugly – and being in a relationship in general," Mason said. "I thought people could relate to that."
And, so far, they have. When Mason first published "Love Related" on May 22, he received 11,000 "likes" and 12,000 views on social media, where he continues to receive positive feedback. Also, he's been offered book-signing opportunities in cities like New York and Atlanta.
"I made my mom proud – that's what's most important," Mason said.
The whole thing is something of a phenomenon, surpassing Smith's expectations when she first asked her supervisor about offering the creative writing class. Smith, also a self-published author, had a feeling the course would be popular among residents because of their creativity. Plus, she knew how difficult publishing can seem to anyone who hasn't tried it or doesn't know where to begin.
"A lot of those guys have a good story to tell," Smith said, adding that giving residents a forum for recording their thoughts and feelings is a great way to channel their artistic abilities. "We just wanted to try it out."
Now, with Mason's burgeoning success, Smith's vision has become a little broader. Ultimately, she said she would like to offer the course at other CoreCivic facilities.
Meanwhile, Mason has completed his sentence at Columbine and he already has more literature in the works. "I just want to keep going, keep fighting," he said.