Steady Direction and Sound Strategy
With decades of combined business and leadership experience, CoreCivic's Board of Directors guide and support the vision of our organization. They ensure accountability and instill governance. Together, the CoreCivic Board works with management to drive our leadership in making prudent, ethical decisions that benefit and protect all those we serve.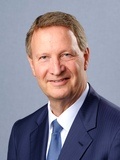 Mark A. Emkes, Chairman of the Board
Mark A. Emkes joined the CoreCivic Board of Directors in 2014 and was appointed to Chairman of the Board in 2016. In 2013, Emkes retired from his position of Commissioner of Finance and Administration for the State of Tennessee, appointed by Tennessee Governor Bill Haslam. Previously, Emkes had served as Chairman and CEO of Bridgestone Americas Holdings, Inc., in 2010, where he was concurrently serving as a member of the Board of Directors of the Bridgestone Corporation. He has nearly four decades of leadership experience serving a large international manufacturing, distribution and sales organization. He began his career in 1975 at Firestone Tire and Rubber Company and progressed throughout the Bridgestone Firestone companies. He is a member of CEOs Against Cancer, Tennessee Chapter, and currently serves on the boards of Greif, Inc., First Horizon National Corporation and Clarcor, Inc. In 2011, Emkes was the recipient of the Jennings A. Jones Champion of Free Enterprise Award and was inducted into the Nashville Business Hall of Fame in October 2012. He holds a bachelor's degree in economics from Indiana's DePauw University and a master's degree in business administration from the Thunderbird School of Global Management, located in Glendale, Ariz.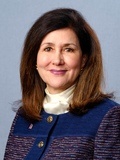 Donna M. Alvarado
Donna M. Alvarado was elected to the Company's Board of Directors in December 2003 as an independent director. Ms. Alvarado is the founder and managing director of Aguila International. Aguila is an international business-consulting firm, specializing in human resources and leadership development, that provides a consortium for businesses and non-profit organizations seeking to collaborate in the western hemisphere. Ms. Alvarado has held senior management positions in government, in addition to her established career in the private business sector. She has served as deputy assistant secretary of defense, U.S. Department of Defense; counsel for the U.S. Senate Committee on the Judiciary subcommittee on Immigration and Refugee Policy; and staff member of the U.S. House of Representatives Select Committee on Narcotics Abuse and Control.
Ms. Alvarado also was appointed by President Reagan and confirmed by the U.S. Senate as director of ACTION, the federal domestic volunteer agency, where she directed the activities of nearly 500,000 Americans serving as volunteers, leading 500 employees and managing a $170 million budget. Ms. Alvarado currently serves as a Regent on the Ohio Board of Regents, serves as a member of the Governor's Commission on Higher Education and the Economy, and Vice Chair of the Governor's Workforce Policy Board in Ohio. Ms. Alvarado earned her postgraduate certificate in Financial Management from the Wharton School of the University of Pennsylvania, completed doctoral coursework on Latin American Literature from the University of Oklahoma, and earned both bachelor's and master's degrees in Spanish from Ohio State University.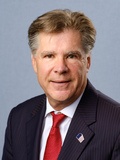 Robert J. Dennis
Robert J. Dennis joined CoreCivic as a director in 2013. Dennis is chairman, president and CEO of Genesco. Headquartered in Nashville, Genesco is a specialty retailer, with nearly 2,500 retail stores that sell footwear, headwear and sports apparel. With nearly 30 years of business experience, Bob previously held leadership positions with Asbury Automotive and with an international consulting firm. He holds a master's in business administration from the Harvard Business School and a master's degree from Rennselear Polytechnic Institute. Bob served as a director of Teavana Holdings, Inc. from July 2011 until its acquisition by Starbucks in December 2012. He currently serves on the board of several Nashville-area non-profit agencies.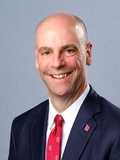 Damon T. Hininger
Damon Hininger has served as a director since August 2009. Hininger was named President and Chief Executive Officer in August 2009, having previously been appointed as President and Chief Operating Officer in July 2008. Damon served as Senior Vice President of Federal and Local Customer Relations since September 2007 after having served as Vice President of Federal and Local Customer Relations since June 2002. Hininger previously served CoreCivic as Vice President, Business Analysis since December 2000. He has also served the company as Director, Strategic Planning and Director Proposal Development.
Hininger joined the company in 1992 as a correctional officer at Leavenworth Detention Center in Leavenworth, Kansas, and was promoted to Training Manager at Central Arizona Detention Center in 1994. That same year, Hininger was also selected as both Central Arizona Detention Center's and CoreCivic 's company-wide Employee of the Year. He joined the corporate office in 1995, serving as Manager, Facility Start Up for three years. Hininger earned a bachelor of science degree from Kansas State University and a master's in business administration from the Jack Massey Graduate School of Business at Belmont University in Nashville.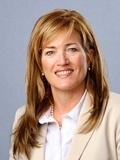 Stacia Hylton
Stacia Hylton joined the CoreCivic Board of Directors as an independent director in 2016, and was appointed to the Nominating and Governance Committee. Ms. Hylton serves as Senior Vice President at MTM Technologies, Inc. (MTM), a leading national provider of innovative IT solutions and services to Global 2000 and mid-size companies. Prior to joining MTM in 2016, Ms. Hylton was a Principal at LS Advisory, a New Jersey-based business solutions advisory consultancy. In 2010, U.S. President Barack Obama nominated Ms. Hylton to join his administration as Director of the U.S. Marshals Service (USMS), an agency with more than 5,600 employees responsible for federal judiciary security, fugitive operations, asset forfeitures, prisoner operations, transportation and witness security. Ms. Hylton's appointment was confirmed by the United States Senate the same year, and she served as Director of the USMS until her retirement in 2015.
From 1980 to 2004, Hylton served in progressively senior leadership positions within USMS. Previously, Ms. Hylton has also served as President of Hylton, Kirk and Associates, a Virginia-based private consulting firm, and was appointed to serve as the U.S. Attorney General's Federal Detention Trustee in the Justice Department under President George W. Bush. In addition to serving as a director of CoreCivic, Ms. Hylton serves on the Board of Directors of Spok Holdings, Inc. (NASDAQ: SPOK), a publicly traded provider of communications solutions to healthcare, government, public safety and other industries, where she also serves on the Audit Committee. She is a Fellow for the National Academy for Public Administration, and has served on the Board of Directors of the National Center for Missing and Exploited Children and Law Enforcement Exploring. Ms. Hylton has also served on the Executive Committee for the International Chiefs of Police and the Accreditation and Policy Committees for the National Sheriffs Association. She holds a Bachelor of Science degree in Criminal Justice from Northeastern University.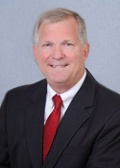 Harley G. Lappin
Harley Lappin joined the Board of Directors in 2018 with 32 years of correctional experience. He retired from CoreCivic in 2017 having served as Executive Vice President of Operations since 2011. Prior to joining CoreCivic, Lappin spent 25 years at the Federal Bureau of Prisons (BOP), most recently as director where he provided oversight for 116 federal facilities. Lappin has received numerous awards throughout his career, including the BOP's Excellence in Prison Management award (2000); the Attorney General's Award for Excellence in Management (2001); and the Presidential Rank Award of Meritorious Executive (2004). Most recently, he received the American Correctional Association's E.R. Cass Award for Correctional Achievement (2010), the highest honor bestowed by that organization. Lappin serves in leadership roles for numerous professional organizations. Among them, he is chair of the Standards Committee of the American Correctional Association (ACA). He holds a master's degree in criminal justice from Kent State University and an undergraduate degree from Indiana University.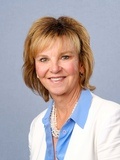 Anne L. Mariucci
Anne L. Mariucci joined the Board of Directors in 2011. Mariucci spent the majority of her career in the large-scale community development and home building business. She was employed by Del Webb Corporation from 1984-2003 and served in a variety of senior management capacities, including serving as President following its merger with Pulte Homes Inc., which created the nation's largest homebuilding company. Since 2003, Mariucci has been affiliated with the private equity firms Hawkeye Partners (Austin, Texas), Inlign Capital Partners (Phoenix, Arizona), and Glencoe Capital (Chicago, Illinois). Mariucci received her undergraduate degree in accounting and finance from the University of Arizona and completed the corporate finance program at the Stanford University Graduate School of Business. She presently serves on the Arizona Board of Regents, and is its immediate past-chairman. She also serves as a director of Southwest Gas Company, Scottsdale Healthcare, Arizona State University Foundation, and the Fresh Start Women's Foundation. She is a past director of the Arizona State Retirement System and Action Performance Companies, as well as a past Trustee of the Urban Land Institute.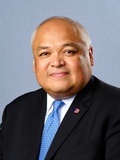 Thurgood Marshall, Jr.
Thurgood Marshall has served as a director and member of the Nominating and Governance Committee since December 2002. Marshall is a partner in the law firm of Morgan, Lewis & Bockius LLP, and a Principal with ML Consulting. Marshall, the son of the historic Supreme Court Justice, Thurgood Marshall, has held appointments in each branch of the federal government, including Cabinet Secretary to President Clinton and Director of Legislative Affairs and Deputy Counsel to Vice President Al Gore. In his role under President Clinton, Marshall was the chief liaison between the President and the agencies of the Executive Branch. He serves on the American Bar Association Election Law Committee and serves as a board member of the National Fish & Wildlife Foundation, the National Womens Law Center and the Supreme Court Historical Society, and serves on the Ethics Oversight Committee of the United States Olympic Committee. Marshall earned a bachelor's degree in 1978 and a juris doctor degree in 1981 from the University of Virginia, after which he clerked for United States District Judge Barrington D. Parker.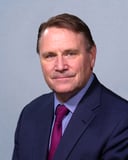 Devin Murphy
Devin Murphy joined CoreCivic's Board of Directors in November 2018. Murphy is Chief Financial Officer, Treasurer and Secretary of Phillips Edison & Company, an owner and operator of grocery-anchored shopping centers. He previously served as Vice Chairman of Investment Banking at Morgan Stanley. Murphy began his real estate career in 1986 when he joined the real estate group at Morgan Stanley as an associate. Prior to rejoining Morgan Stanley in June 2009, Murphy was a managing partner of Coventry Real Estate Advisors, a real estate private equity firm, which sponsors institutional investment funds that acquire and develop retail properties. Before joining Coventry, Murphy served as global head of real estate investment banking for Deutsche Bank Securities, Inc. Murphy was with Morgan Stanley for 15 years before joining Deutsche Bank. He held a number of senior positions at Morgan Stanley including co-head of U.S. real estate investment banking and head of the private capital markets group. Murphy is an advisory director of Hawkeye Partners, a real estate private equity firm headquartered in Austin, Texas, and of Trigate Capital, a real estate private equity firm headquartered in Dallas, Texas. Murphy received a Bachelor of Arts with Honors from the College of William and Mary, and a Master of Business Administration from the University of Michigan.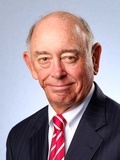 Charles L. Overby
Charles Overby has served as a director since December 2001. Overby is chairman of the Overby Center for Southern Journalism and Politics at the University of Mississippi. He is a retired chairman and chief executive officer of the Freedom Forum, an independent, non-partisan foundation dedicated to First Amendment and media issues. Overby is also a retired chairman and CEO of an affiliate organization: The Newseum, a state-of-the-art museum of news in Arlington, VA. Overby is a former Pulitzer Prize-winning editor in Jackson, Miss. He worked for 16 years as reporter, editor and corporate executive for Gannett Co., the nation's largest newspaper company. He was vice president for news and communications for Gannett and served on the management committees of Gannett and USA TODAY. As a reporter, Overby covered the White House, presidential campaigns, Congress and the U.S. Supreme Court. He was named president and chief executive officer of the Gannett Foundation in 1989. The foundation was renamed The Freedom Forum in 1991. He became chairman as well as CEO in 1997. Overby has served two stints in government: He was press assistant to Sen. John Stennis, D-Miss., chairman of the Senate Armed Services Committee, and special assistant for administration to Gov. Lamar Alexander, R-Tenn.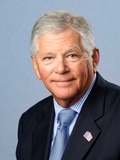 John R. Prann, Jr.
John Prann, Jr. has served as a director since December 2001. Prann served from 1993 to 2001 as president and CEO of Katy Industries, Inc., a publicly-traded manufacturer and distributor of consumer electric corded products and maintenance cleaning products. From 1991 to 1995, he was president and CEO of CRL, Inc., an equity and real estate development company, which held a 25% interest in Katy. A former partner with the accounting firm of Deloitte & Touche, Mr. Prann serves on the boards of several institutions including Dynojet Research, Inc., Student Leadership Institute and Cardinal Cushing School and is an advocate of education and youth issues. A 1974 graduate of the University of California, Riverside, Prann obtained his master's in business administration from the University of Chicago in 1979.