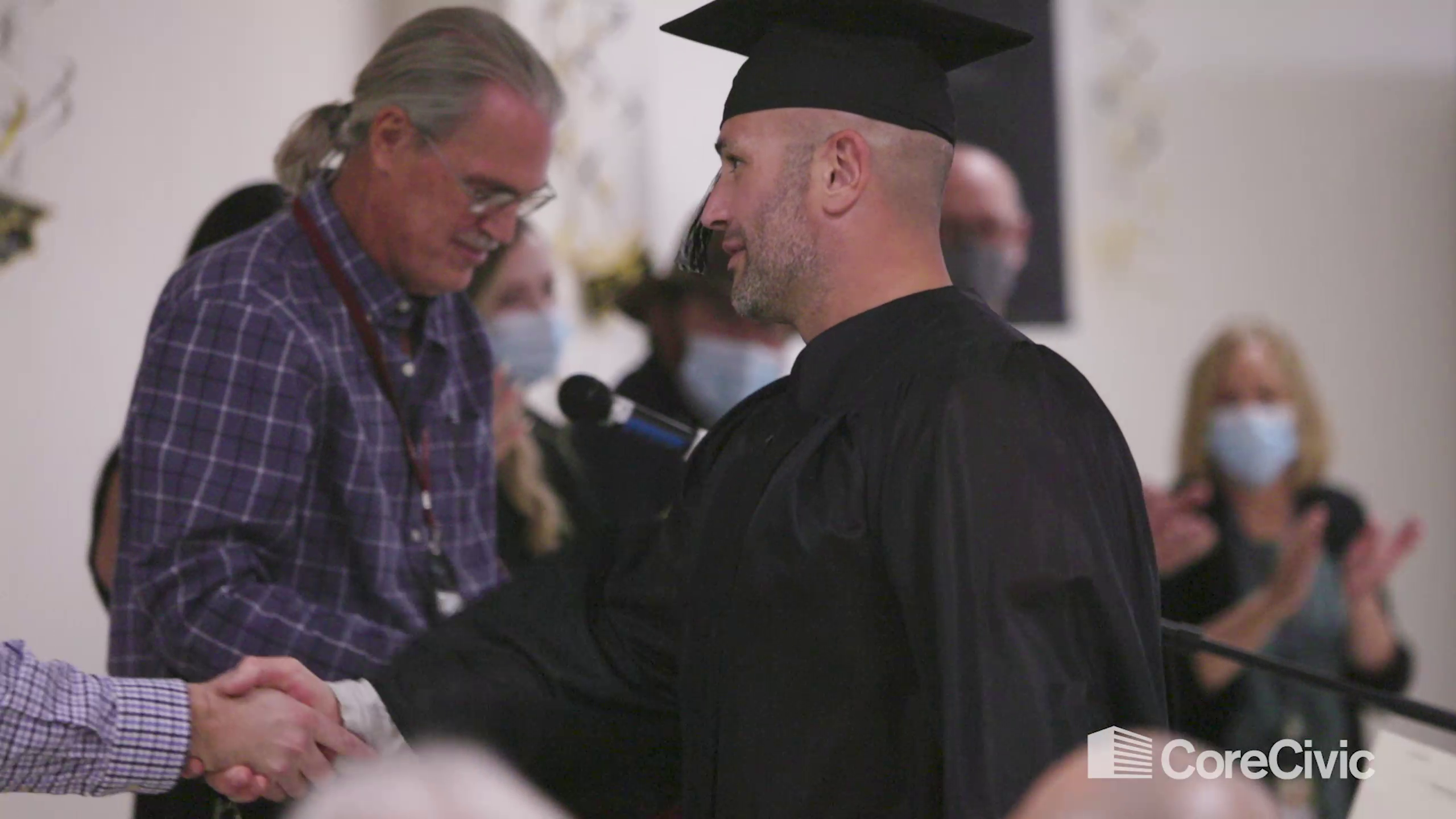 Graduation is an important milestone for many. This is especially true for justice-involved individuals, as they typically have a more difficult path to starting a career after release.
Research shows that incarcerated individuals who participate in postsecondary education are half as likely to return to prison and 28 percent more likely to find employment after release. That's why CoreCivic gives those in our care the opportunity to better themselves by offering educational and vocational programming that can help them reenter their communities successfully.
Recently, CoreCivic's Saguaro Correctional Center in Eloy, Arizona, celebrated 27 residents who graduated with a high school diploma, vocational certificate, or college degree. Among them was Caven King, who earned his associate's degree in business administration from Adams State University in Colorado.
"This [associate's degree] is just a stepping stone to where I want to get," said King. "Eventually, I want to get my master's [degree] … I know that [earning my master's degree] is going to feel good so it encourages me to keep going even further."
Since having received his associate's degree, King has already enrolled in classes at Adams State University to earn his bachelor's degree.
Watch the video below to learn more about King and why earning a degree was so important to him.