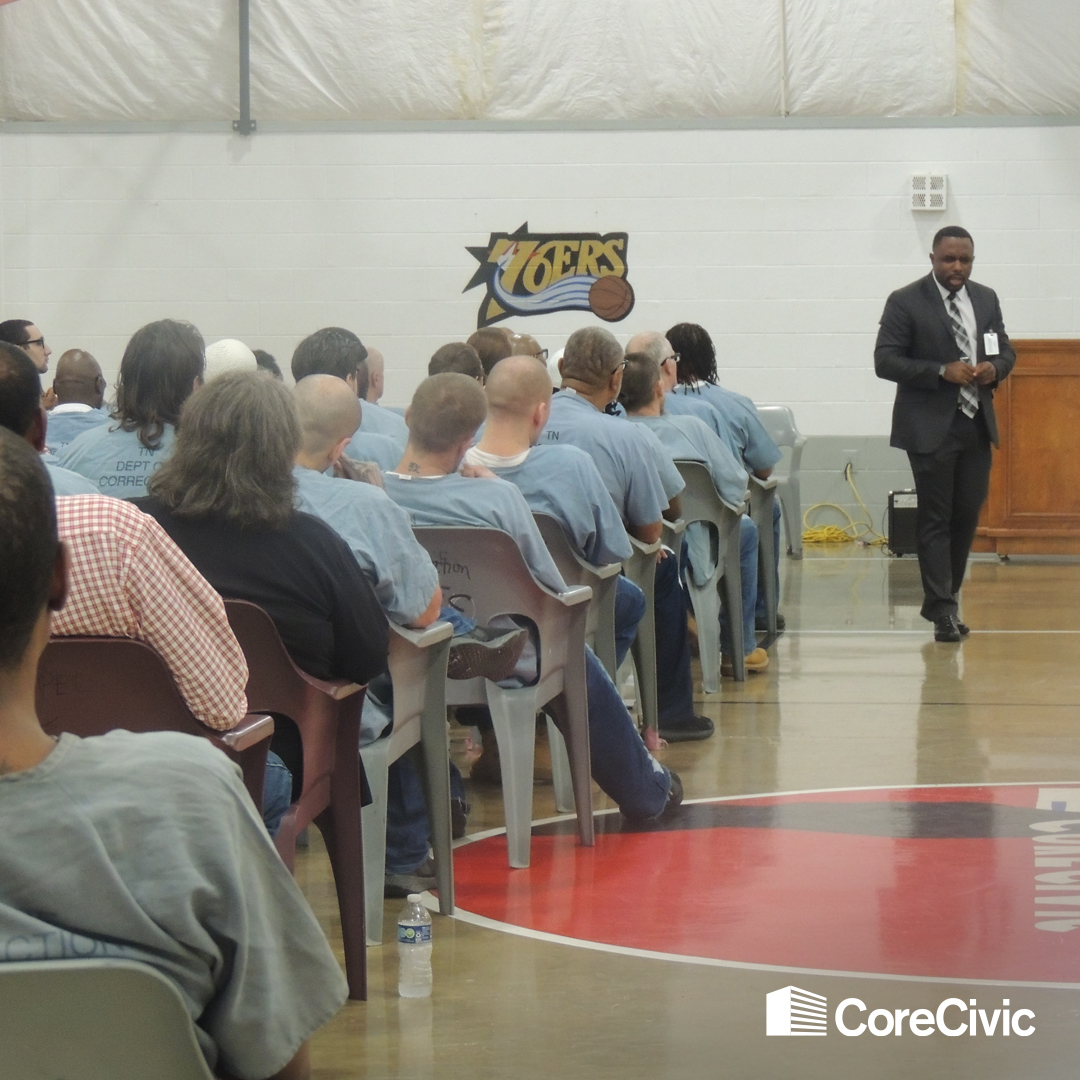 This summer, national speaker and life coach Baron Warren visited CoreCivic facilities in Tennessee, Georgia, and Arizona, to talk to residents about fatherhood, life, and hope. His mission is to help "males become men." Warren is best known for using a "tough love" approach in his teaching, which has proven to boost self-esteem for incarcerated men. Of course, when justice-involved individuals have positive self-esteem, they are more likely to experience success and a life away from crime.
Research shows some 91.6 percent of incarcerated parents are fathers. CoreCivic offers multiple evidence-based fatherhood programs that encourage family reunification, such as Storybook Dads, Insideout Dad, and guest motivational speakers like Warren. Studies repeatedly show that meaningful communication and relationships with family members reduces recidivism and promotes successful reentry.
"We are very grateful Mr. Warren shared his story with staff and residents at Whiteville," said Chance Leeds, warden at CoreCivic's Whiteville Correctional Facility in Tennessee. "Mr. Warren's message had an impact on employees and inmates alike—he reminded us of some key life lessons, like taking responsibility and leading with courage."
A U.S. military veteran, Warren has also served as a correctional officer with the Michigan Department of Corrections and spearheaded several group trainings on conflict resolution and living a life of integrity. Today, Warren is the president of Cuts & Coaching, LLC, where he teaches men about independent living, employment, grooming standards and more. He has been working alongside CoreCivic for more than two years to help individuals prepare for success after release.