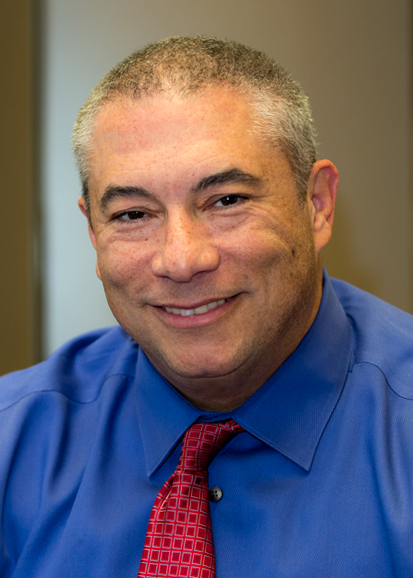 There has been a lot of public discussion about the new COVID-19 vaccines, including some information that has been misconstrued or is simply incorrect. We sat down with CoreCivic's Chief Medical Officer Dr. Keith Ivens to separate fact from fiction when it comes to the new COVID-19 vaccine.
Dr. Ivens, you are the chief medical officer at CoreCivic. Can you tell me about your background and what you do?
Ivens: I have been a physician for more than 25 years, beginning my career in correctional health care in 1995. Since then, I have worked with federal, state and local facilities all across the country. I joined CoreCivic in 2007 and was named chief medical officer in 2014. My primary duty is to ensure the health and well-being of those in our care by overseeing 71 correctional and community facilities. The prevention and treatment of infectious diseases like COVID-19, as well as chronic health conditions, also fall under that role.
What is the COVID-19 Vaccine?
Ivens: This COVID-19 vaccine is an injection, much like the flu shot, used to stimulate the body's defense mechanisms to fight COVID-19, if infected. In America, two vaccine manufacturers have been given emergency approval from the Food and Drug Administration (FDA), Pfizer and Moderna, while another five are currently reaching the final stages of testing.
How is the vaccine made?
Ivens: The two COVID-19 vaccines approved by the FDA are made using a technique called mRNA, and the technology has already been used to treat a variety of medical conditions. mRNA is the active ingredient within the vaccine which causes your body to make a protein that mimics part of the COVID-19 virus. Your immune system then creates antibodies to fight that protein if the real virus infects you.
Can the COVID-19 vaccine give the virus to the recipient? Does it contain live cells of the virus?
Ivens: No. There are no live virus or even dead virus particles in the authorized and recommended vaccines. This means there is no way to contract COVID-19 from the COVID-19 vaccine.
Are there any side effects or adverse reactions from the vaccine?
Ivens: What we're finding is that any side effects that may appear are almost always mild and similar to that of the flu shot. The most common reaction is injection site pain and swelling, which is temporary. Severe reactions are rare, but can be treated with medication. If you have a history of severe reactions to vaccines, be sure to speak with your doctor before receiving the COVID-19 vaccine.
How many shots are needed to be vaccinated?
Ivens: Both the Pfizer and Moderna vaccines require two shots to be given at separate occasions. Regardless of which of the two vaccines you may receive, both doses are required for the vaccine to be effective.
Who decides who gets the vaccine first?
Ivens: The federal government created guidelines for distribution of the vaccine, but left it to the separate state health departments to apply those guidelines to serve the needs of their individual states accordingly.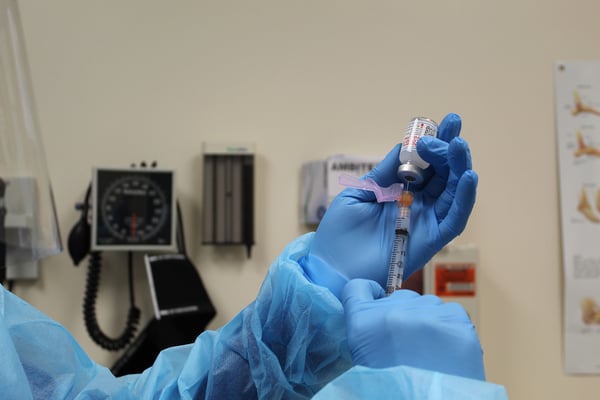 What rumors or myths are people hearing that are simply not true?
Ivens: There are many myths around the COVID-19 vaccine. A few of the ones I hear most often are: the vaccine will give you COVID-19; the vaccines are loaded with tracers/tracking particles/nano-transducers in the brain; it will alter your DNA; side effects are severe; it's not necessary for those who have already recovered; after the vaccine you don't have to wear a mask; I will test positive for COVID-19 if I get the vaccine; it causes infertility; manufacturers used fetal tissue to make the vaccines; people with egg allergies cannot get the vaccine; you don't need to bother with the second inoculation of the vaccine.
None of these statements are true and it can actually be quite dangerous to buy into these false narratives.
What would you say to someone who may be uneasy about getting the COVID-19 vaccine?
Ivens: I realize this is a very personal decision. I would recommend doing the research, learning the facts, and then making the decision that is best for you and your family. I would like for people to think and analyze why they may be hesitant, and thoroughly research the vaccine before moving forward.
Are you going to get vaccinated?
Ivens: Absolutely! I believe we should use every tool available to try to stop the current pandemic, if applicable. I would also like to mention that even if you do receive the COVID-19 vaccine, please continue to wear a mask, social distance, and wash your hands. These prevention efforts are vital in getting this virus under control, vaccinated or not. COVID-19 vaccinations and other prevention efforts, together, will offer the maximum level of protection from COVID-19.