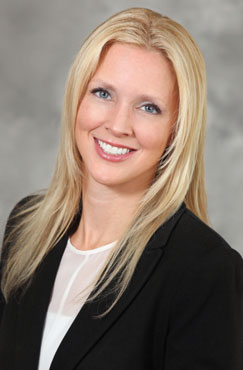 You may have heard that as part of last year's company rebranding, our full-service real estate group got a new name: CoreCivic Properties.
What you may not know is the incredible scale and diversity of the real estate solutions we provide. Currently, CoreCivic manages more than 17.5 million square feet of facility space across the country. Our facilities vary in design and security level, and are located in both urban and rural areas, including mountainous and desert locales. This deep experience with properties of all kinds enables us to provide the kinds of facilities that governments need, allowing leaders to focus their valuable time and resources on other vital public services.
In terms of what CoreCivic Properties does, we design, build, finance, own, maintain and lease core assets to our partners. While we have a new name, what we do isn't new to the company. Since our founding, our real estate team has delivered and maintained federal, state and local government facilities in a cost-effective, timely manner.
For more than three decades, our strength has been found in our ability to provide innovative solutions to the unique needs of our government partners. By continually improving the functionality of buildings, we play a key role in ensuring the overall safety and wellbeing of those within.
When we look at the challenges governments are facing, there's a growing need for real estate solutions like ours. More than 200,000 beds at facilities over 75 years old remain in service and will need to be replaced in the immediate or near future. These facilities cost more to operate and maintain, and their antiquated security designs make them more prone to incidents.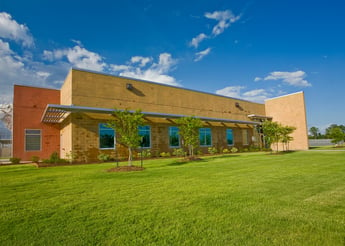 To help with these challenges, we provide a "real estate-only" option, in which we lease a facility to our government partners, while they operate it with their own staff. California City Correctional Center in California and North Fork Correctional Facility in Oklahoma are examples of this standalone business offering, which has been years in the making at our partners' request.
Another way we're innovating is by becoming even better stewards of our properties. For example, we have best-in-class practices with utility management. Each year, we take on water conservation projects, make LED lighting upgrades, and adopt technologies that allow us to continuously improve the efficiency of our facilities. Not only does this lower energy usage costs, it's also an environmentally responsible thing to do.
In some of our newest facilities, we've made design enhancements that reduce utility usage on the front end, such as installing solar panels at Otay Mesa Detention Center in San Diego, to heat the facility's domestic water, which ultimately reduces our utility costs and carbon footprint. In fact, both Otay Mesa and Trousdale Turner Correctional Center in Tenn. have earned certifications from Leadership in Energy and Environmental Design (LEED) – one of the most prominent green building certification programs in the world.
We're also working to broaden our reach beyond corrections by delivering a variety of other projects such as courthouses and other types of municipal buildings that serve core government functions.
I'm proud to lead our CoreCivic Properties team, and to build on our company's ongoing commitment to serving government through our proven expertise. We hope to share many more new developments with you throughout this year.