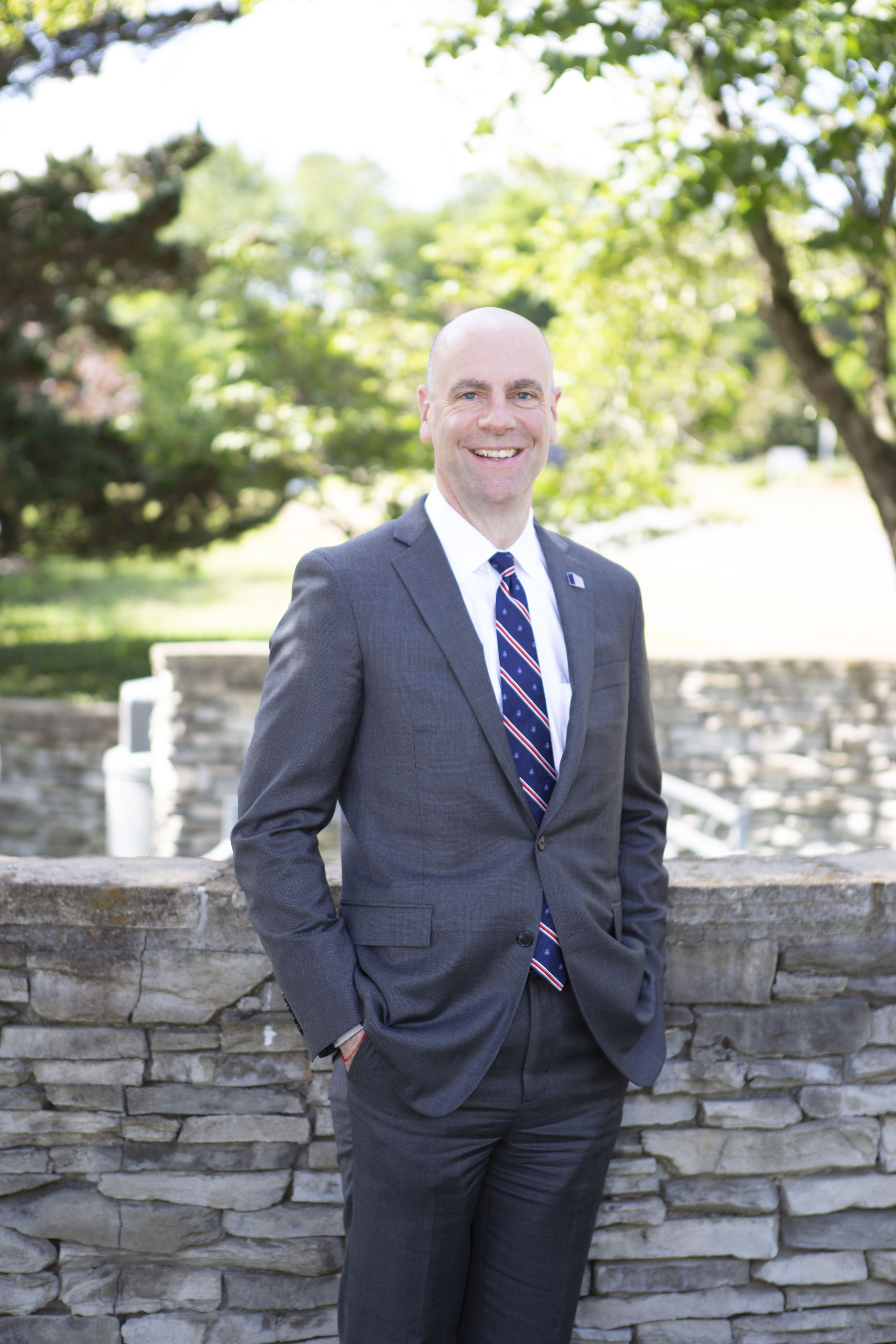 By President and CEO Damon Hininger
As we celebrate the holiday season and prepare to ring in 2020, I'm reflective of the many ways CoreCivic has helped government better the public good this year. I'm proud of what we achieved as a company, and I'd like to share some of the highlights.
One of our biggest milestones was releasing our Environmental, Social and Governance (ESG) report – a first for our company and industry. The report outlines CoreCivic's progress toward reducing our impact on the environment, bettering society through recidivism-reducing programs and governing ourselves at high standards of ethics and transparency. This is significant because more and more, investors, financial institutions and others are using ESG reports to evaluate publicly traded companies like ours.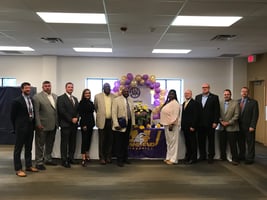 We've also made meaningful strides with our reentry programming. For example, we implemented Go Further – our individualized reentry process – at eight facilities this year, which means 20 CoreCivic facilities now have Go Further in place. Additionally, we launched new, cutting-edge education programs: our Ashland University program at three Georgia facilities and our computer coding program at Trousdale Turner Correctional Center.
During my visits to these and other facilities, I witnessed the impact of our education programs firsthand. One experience this year at Northwest New Mexico Correctional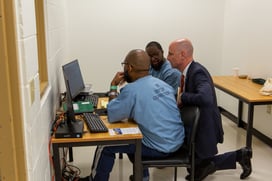 Center stands out in my mind. Just minutes after I met an individual in our care, he received news that he had passed his GED exam. His reaction in that moment – his joy and sense of accomplishment – left a lasting impression on me. It reinforced to me how much our work makes a positive difference in people's lives.
Of course, we wouldn't be able to make this kind of impact without ensuring our facilities operate at the highest levels of safety and security. Earning accreditation from the American Correctional Association (ACA) is one of the ways we show our commitment to upholding those high standards.
This year, eight CoreCivic Safety facilities earned ACA reaccreditation, and five more Safety facilities achieved high ACA audit scores and are on their way to being reaccredited. Lee Adjustment Center, which reopened in 2017, earned initial accreditation. And for the very first time, CoreCivic Community participated in the ACA accreditation process, with three Community locations scoring 100 percent on their audits. To all who were involved in our 2019 ACA successes, congratulations on a job well done.
Separately, in CoreCivic Community, we acquired South Raleigh Reentry Center in Raleigh, North Carolina, and two facilities in Virginia: Ghent Residential Reentry Center in Norfolk and James River Residential Reentry Center in Newport. We also merged our two non-residential service providers to form Recovery Monitoring Solutions (RMS), which positions us for continued growth in that area.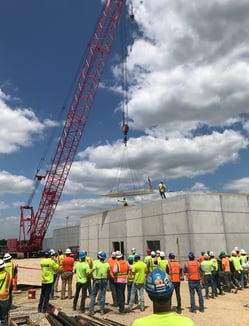 CoreCivic Properties reached the final stages of construction on Lansing Correctional Facility in Kansas, our first-of-its-kind solution for the state. We expanded the Properties portfolio by acquiring our first asset in Michigan: the Michigan Department of Health and Human Services building, located in Detroit. And we took steps to improve our energy management practices companywide.
We further enhanced our operations through our Diversity Business Inclusion program, which reached its 10th anniversary this year. The DBI program enables us to build and maintain strong partnerships with small diverse businesses – those owned by minorities, veterans and women.
We also gave back to our communities through the CoreCivic Foundation – our very own nonprofit dedicated to supporting organizations that work to reduce recidivism. In fact, this year's Foundation fundraiser – the 28th annual Chairman's Charity Golf Classic – raised a record $600,000 for 34 nonprofit organizations.
We had many other proud accomplishments throughout 2019. I continue to draw inspiration from those accomplishments, and from our employees' extraordinary passion for their work.
To everyone at CoreCivic, thank you for all you do. Wishing you a safe and happy holiday season and an outstanding year in 2020.